Our collective and personal responsibility to fight human trafficking-What we can do, How we can contribute?
Nobody made a greater mistake than he who did nothing because he could do only a little – Edmund Burke
Resistance to the continuing spectre of human trafficking requires collective action but more so a sense of personal responsibility that each one of us have an important role to play in proactively addressing and fighting human trafficking. 
Where do we begin?
We begin by educating ourselves about the risks, threats and manifestations of human traffickings. Human trafficking, a modern form of slavery includes enslaving people, exploiting them through the use of violence and  forcing them to work against their will (UNODC). It includes but not limited to forced prostitution, forced labour, forced begging, forced criminality, domestic servitude, forced marriage (Anti-Slavery)
Elements of Human trafficking:
The Act (What is done)
The Means (How it is done)
The Purpose (Why it is done)  
 United Nations Office on Drugs and Crimes
According to The International Criminal Police Organization (more commonly known as Interpol), Human trafficking is the second largest and fastest growing criminal industry in the world. It is imperative to understand that human trafficking has an explicit gender dimension with women and girls more likely to be victimised for sexual exploitation than men, even though men are equally at risk of being trafficked in other forms. This points out the need to ask why women and girls are at a higher risk of sexual exploitation and what sort of global, national, regional and gender specific policies are required to prevent trafficking? It is crucial to understand human trafficking within the context of the particular place where it takes place and how. In the case of Thailand which is recognised as a key destination of human trafficking in the Mekong region, foreign migrants from neighbouring countries namely Lao PDR, Myanmar and Cambodia, ethnic minorities and stateless persons are at the greatest risk of being trafficked (UN ACT). Identification of vulnerable populations are important in determining what policies needs to implemented so that these groups of people can be protected from forced labour and sex trafficking. Human trafficking is a complex issue and therefore has to be understood in all its complexities before we can address and intervene. 
How can we contribute?
Once we have adequately understood the phenomenon of human trafficking- how it is a heinous crime and involves blatant violation of human rights, it is time to act collectively and as contentious individuals to the best of our individual capacity in combating human trafficking. 
Five easy ways to help fight human trafficking:
Being well-informed about human trafficking- its nature, risk, manifestations and sharing knowledge, awareness and sensitising others about human trafficking issues.
Understanding that everyone is capable of discovering human trafficking situations if they learn to identify the indicators of human trafficking and potential trafficking situations (state.gov)
Reporting trafficking to authorities- local, state, federal government, international agencies etc.
Supporting and participating in anti-trafficking initiatives taken by NGO's – Volunteering or working with organisations that seeks to combat trafficking.
Taking proactive actions to help fight human trafficking within one's scope- for instance: If you are a student, organise events to raise awareness on human trafficking. If you are a researcher, develop an impactful research with an aim to generate and recommend effective policies for the prevention of human trafficking. If you are a business person, provide opportunities to trafficking survivors. If you are a journalist, write about human trafficking with an aim to sensitise as many people as possible.
Center for Girls and it's role in combating human trafficking: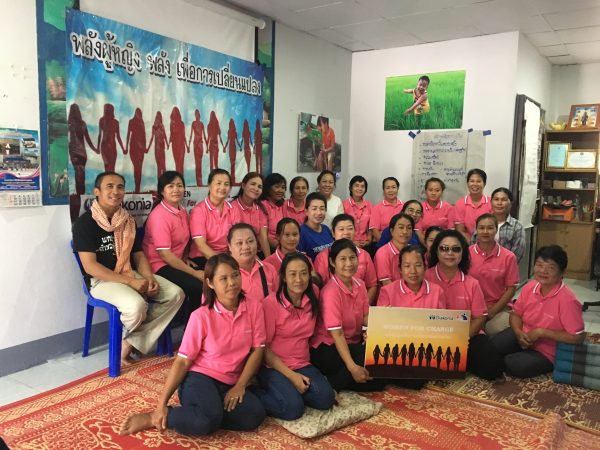 Through small  scale  projects  and  awareness-raising  campaigns,  Center for Girls  has  worked  tirelessly  to  challenge  the  belief  that  violence  is  normal  and  to  encourage  local  people  to  step  up  and  take  action  against  violence,  human  trafficking,  and  CSEC.  Now  that  the  community  is  equipped  with  the  skills  and  knowledge  to  respond  to  and  report  such  cases,  there  is  a  new  generation  growing  up  who  realize  the  unacceptability  of  violence  against  women  and  human  trafficking.  But  most  importantly  CFG  is  seeing  results  as  each  year  more  people  come  forward  to  report  cases,  each  year  more  people  join  together  to  stand  up  for  their  rights,  and  each  year  more  women,  children,  and  vulnerable  people  are  protected  and  receive  the  assistance  they  need.  You can be a part of Center for Girls and help us in combating human trafficking in Northern Thailand through donations so that we could assist more individuals in need or by volunteering with us.