2022 was a busy year here at the Center for Girls Foundation. A lot of good work has been done, the highlights of which we will look at here.
But first, a reminder of our overarching projects that allow these various events and workshops to take place:
Social Empowerment For Gender Equality Project
Funded by Diakonia, this project focuses on working with female target groups. It strives to raise women's awareness about matters such as gender equality and their basic rights, and strengthen their self-esteem by encouraging participation in public arenas. This project collaborates with government agencies and civil society as the main mechanisms to promote and support gender equality work.
This project aims to:
Empower women in the Chiang Khong district to be knowledgeable about their rights and know how to access the resources needed to protect their rights of themselves and
others.
Strengthen understanding and build engagement between the government and Local Administrative Community leaders, Government agencies, and civil society in seeking a model community for gender equality work and reducing violence against women and girls.
Project to Empower the Community and Develop Local Mechanisms for the Protection of Children
This project is funded by Kindernothilfe and involves working with local communities to establish a system that promotes and protects the rights and welfare of children, preventing violence against them. Through participation in capacity development training, community leaders are responsible for monitoring violence against children in the community.
This project aims to:
Provide children with an understanding of their rights;
Monitor violence against children;
Strengthen children's leadership, and
Create working networks on children's rights.
Conventions on the Rights of the Child
Throughout 2022, we continually worked with partners and other organizations to build a children's network. As part of these events, we trained children to defend their rights, helped them to understand more about their reproductive health, gave practical guidance on how to avoid falling victim to sexual exploitation, and how to build resilience against bullying and prevent violence and drug abuse.
A Visit from UN-Habitat / The Her City Project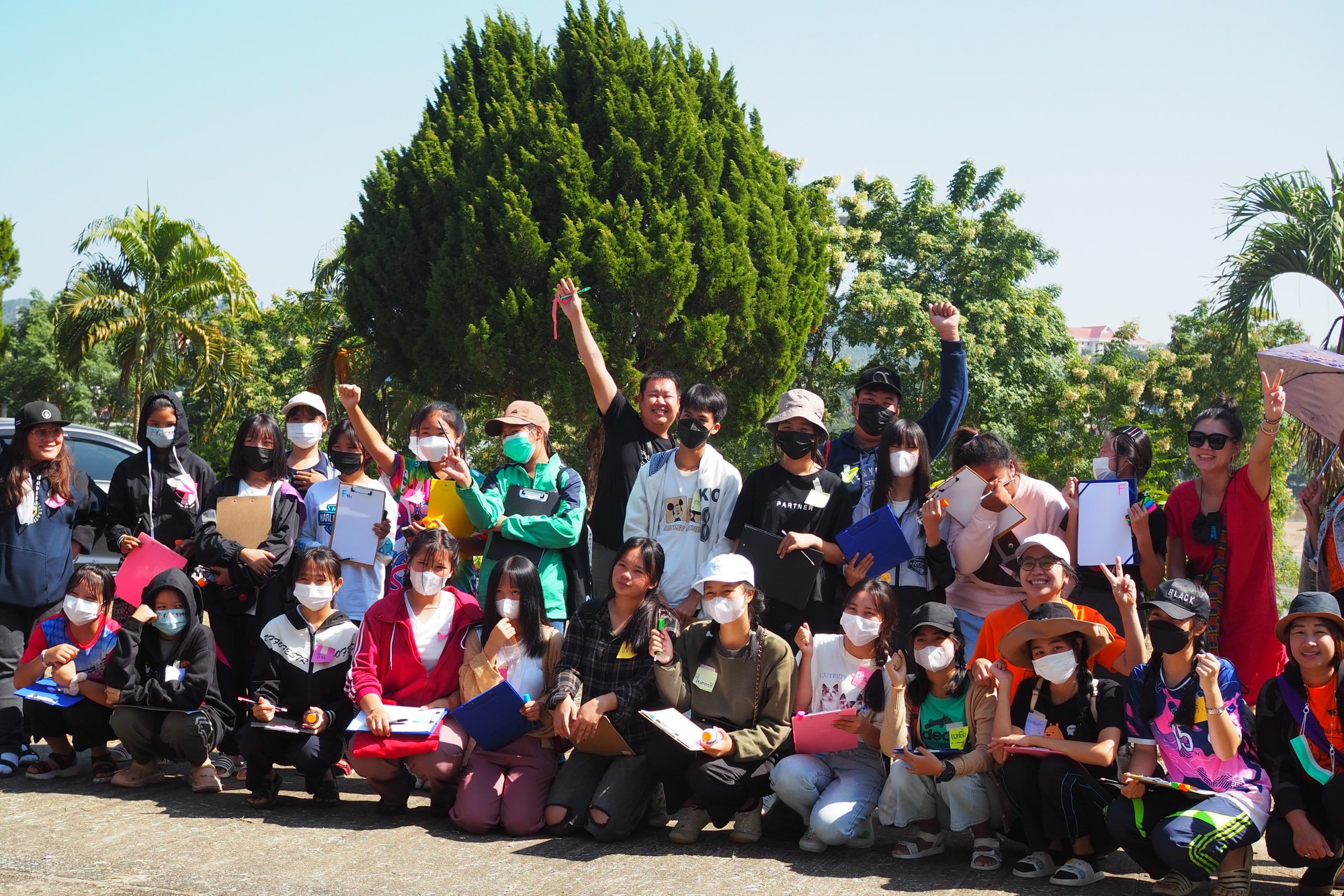 In November, the UN-Habitat paid a visit to Chiang Khong to discuss the possibility of implementing their Her City initiative. During their four days of research, they posed some interesting questions on how we could make public spaces safer and more inclusive of women. They also investigated how climate change is affecting the neighborhood and public spaces. Participants spanned women from the Mae Ying Chiang Khong Council to women from different ethnic groups, to teenagers aged 13-18.
In the wake of their insightful and enlightening visit, the UN-Habitat has since agreed to implement Her City in Chiang Khong to create a more diverse, inclusive, and equal setting for future generations. Plans for its implementation will begin in January.
The Orange Days / International Day for the Elimination of Violence Against Women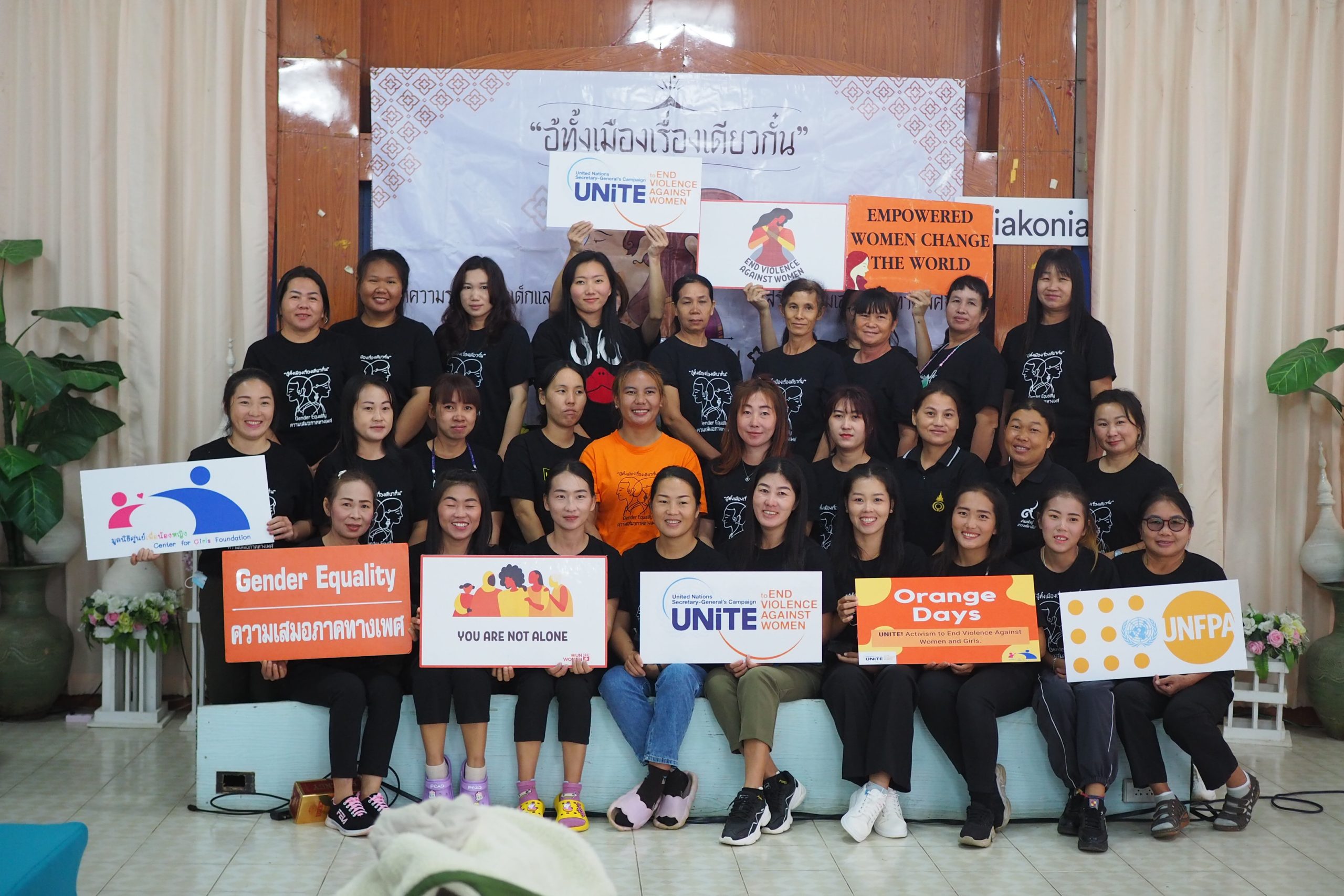 Toward the end of the year, we participated in the global #OrangeTheWorld campaign in celebration of International Day for the Elimination of Violence Against Women. This involved 16 days of activism, starting on November 25 and concluding on December 10.
Here at Center for Girls, we took to the streets on the morning of 25 November with banners, posters, flags, and balloons, starting at Chiang Khong Teak Garden and ending at the Chiang Khong District Office – a 1-kilometer stretch. We were joined by local women groups, ethnic groups, and fellow supporters to show solidarity on the issue of violence against women and girls (VAWG). This was followed by an event where local leaders and activists spoke about what could be done.
Another fantastic event we participated in associated with The Orange Days was "A Safe Journey With Her" in Bangkok, which saw the team cycling through the Old Town of Bangkok on a tour starting from Museum Siam.
The 16 days were also celebrated on our Social Media channels, by talking to some key figures from the non-profit space, all actors in helping combat VAWG. These included Ngo Banfogha from the H4BF foundation and Tara Akindele, founder of Flo Haven – two charities whose focus is the empowerment and advancement of women, focusing on different angles to achieve this goal.
2022 Outcomes
As a result of our ongoing projects and their resulting events and workshops, below are some of the wonderful things we achieved in 2022:
Women in Chiang Khong district reported feeling more alert and wanted to participate in
community development work and take on various community leadership roles, according to
our 2022 survey. In addition, the number of female community leaders in various positions is increasing.
A network of 4 ethnic groups was formed in Chiang Khong district (Ka Mu, Hmong, La
Hu, and Tai Lue). A group of 40 women, formed a working network to promote and support
ethnic women participated in community-based activities and assisted women who had been subjected to violence in Chiang Khong District. The network also serves to
encourage leaders to participate in public forums to present issues and participate in
women's issues, together with networks at the local and regional levels.
The Gender Equality working team was formed to reduce violence against women
and girls, with participation from government agencies. Local government organizations
and communities participated in this collaborative drive, joining the team to work on and organize awareness-raising events on Gender Equality at the district and sub-district levels.
19 child protection community centers were founded in Chiang Khong district, Wiang Kaen district, and Chiang Saen district.
A committee of 16 parish-level child protection community centers has been trained to monitor violence and function as the primary mechanism for child protection.
Closing Thoughts
We could go on; there were dozens more thrilling events and workshops that took place throughout 2022, but hopefully, the above has given a flavor of the great things that go on here in a single year at CFG, and just how much we achieve when we strive for change.
– Katie Lestner
_________________________________________________________ 
'Want to stay up-to-date? Follow us on Facebook, Instagram and Twitter
Interested in volunteering with CFG? Let us know
Not able to come to join us in Thailand yet? Consider donating
Not able to donate today? Look for opportunities in your community to work against gender-based violence and human trafficking, as these are universal issues.